Products Page
Premium Rock Bit Corporation has developed an extensive inventory of new and new surplus drill bits from the world's leading manufacturers. If we do not currently have the bit your project requires, we have the resources to source, quote, acquire, and ship that product often as quickly as if it had been in our inventory.
Hammer Bits
Drill Collars
Pumps / Pump Parts
Engines
Drilling Rigs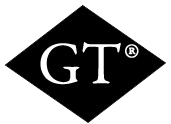 Premium Rock Bit Corporation is the exclusive representative for GT Bits worldwide. This TCI insert line of bits continues to prove itself with excellent performance in a variety of drilling conditions. Time and again we have placed these products head to head with the world's best and they have routinely outperformed the competition in price and performance. GT Engineering also has tooth bits available. Please contact us for information on this exceptional line of drilling bits.

Click HERE to view GT Engineering's Catalog.